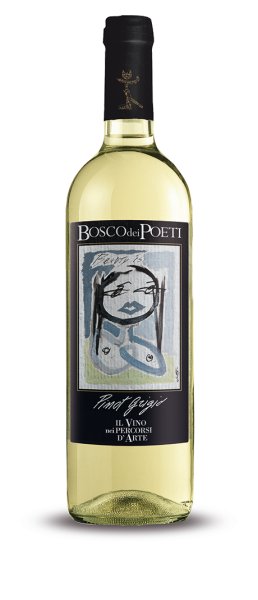 BOSCODEIPOETI ha scelto il Pinot Grigio per i suoi percorsi d'Arte.
Ottenuto dall'accurata vinificazione di uve di Pinot Grigio selezionate da vigneti altamente vocati collocati nella porzione collinare della Valle dell'Adige.
Servire a 8/10°C

BOSCODEIPOETI has chosen Pinot Grigio for its Art paths.
Obtained from careful vinification of Pinot Grigio grapes selected from particularly suitable vineyards located on the hills of Valle dell'Adige.
Serve at 8/10°C